Our Team
Karen Abrams Gerber, Ed.D., and Andrea Jacobs, Ph.D., formed Rally Point in 2012 when they combined their overlapping passion for collaborative change and harnessed the potential of their collective skills. Together they have over 40 years of experience in organizational change, leadership development, executive coaching, diversity training and meeting facilitation across a wide range of organizations.
Karen Abrams Gerber, Ed.D., Founding Partner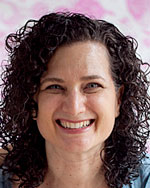 Dr. Karen Abrams Gerber envisions a world where people with differing perspectives collaborate to successfully address the most pressing issues facing our culture and society.
For more than twenty years, Karen has worked as an organizational consultant, coach, and researcher for a broad range of companies and not-for-profit organizations. She's led over one hundred workshops and consults extensively in both North America and Israel, drawing on her background in leadership development, conflict resolution, diversity awareness, relationship-building, and organizational dynamics.
She is passionate about facilitating effective dialogue and transformative change at all levels, from the individual to the societal. Her work with Rally Point supports leaders and their organizations to further develop essential capacities for collaboration across diverse worldviews.
Her strengths lie not only in her rigorous academic credentials, but her ability to transform a climate where people feel insecure, confused and undervalued into one where each individual is seen, heard and valued.
Rally Point's work builds on a theoretical model derived from Karen's dissertation research. The model identifies five interdependent and replicable capacities that serve as the basis for a dynamic model for societal transformation.
Karen brings a curious mind and an open heart to her work as she supports her clients to communicate effectively and productively across their differences. She holds a B.A. from Stanford University, an M.A. in Organizational Psychology, and an Ed.D. in Adult Learning & Leadership from Teachers College, Columbia University.
She lives with her husband and daughter in New York City.
Contact Karen at karen@rallypoint4cc.org.
Andrea Jacobs, Ph.D. Founding Partner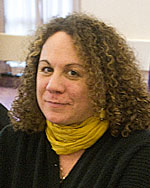 Trained as a sociolinguist, Dr. Andrea Jacobs knows that language creates our reality: the words we use can limit or liberate what is possible. Using her language expertise, as well as her 20+ years experience as a facilitator, researcher, program director, and consultant, Andrea helps individuals and organizations see beyond existing structures, territorialism and power differentials to realize new possibilities.
Harnessing her training in the performing arts, Andrea's willingness to experiment and innovate unleashes the transformative power of creativity that's underutilized in business and organizational sectors. She supports her clients to create plans and processes that bring their vision to fruition.
A dynamic facilitator, Andrea creates workshops that enable people to translate ideas from theory into daily practice. She listens to the wisdom in the room and reflects it back, giving people not only a new way of understanding the issues they've been grappling with, but also a path forward.
Prior to founding Rally Point, Andrea was the Director of Education at Keshet, the national Jewish LGBTQ organization. From 2005-2012, she developed and expanded Keshet's diversity training into a nationally recognized professional development program. Andrea consulted to over 500 organizations supporting organizational growth and commitment to diversity.
Andrea believes fostering shared understanding is the key to creating an integrated whole previously unimagined. She holds a B.A. from Brandeis University, an M.A. & Ph.D. in Linguistics from the University of Texas at Austin.
Andrea lives in Philadelphia, Pennsylvania.
Contact Andrea at andrea@rallypoint4cc.org.
Rally Point for Collaborative Change is a fiscally sponsored project of FJC.